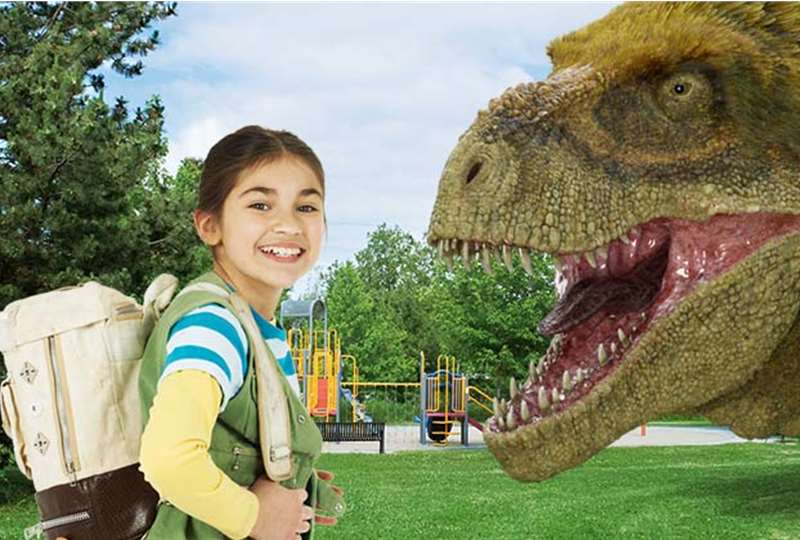 NHK Japan has picked up Canadian live-action series Dino Dana (52x22'), produced by Sinking Ship Entertainment (Odd Squad, Endlings) for Amazon Prime and TVO Kids. This sale brings season one of the hybrid CGI franchise to Japanese television for the first time. Dino Dana premieres on NHK E (E-Tele) on 13 February 2023.
Bomanbridge has previously licensed the successful series to other key Asian platforms including Korea's Coupang, Malaysia's Astro, Thailand's Thai Public Broadcasting, Philippines's GMA, and more recently to Chinese streamer Youku.
A hit show with kids and families worldwide, Dino Dana follows the adventures of a young palaeontologist as she discovers the wonders of dinosaurs. With its blend of live-action and animation, "Dino Dana" has captured the imaginations of audiences around the globe and has become one of the most sought-after children's programs in international markets. The series has won three Daytime Emmy Awards, including Outstanding Performer in a Children's, Family Viewing or Special Class Program.
Bomanbridge Media CEO, Sonia Fleck, commented on the sale, "The continued strength that Dino Dana has demonstrated by filling the top live action kids slots across reputable public broadcasters as well as key streamers in Asia is a statement of the strength our programs bring to the market."
Saimi Suzuki, Producer at Content Value Development Center at NHK commented:
"We are confident that Dino Dana will mark the very first step into a new world of Dinosaurs for the children in Japan. We are so thrilled to be able to broadcast the CGI and live action series which will definitely pique the curiosity of the kids."
Related Articles:
Kidscreen: https://kidscreen.com/2023/02/10/market-moves-4/
Senal News: https://senalnews.com/en/content/bomanbridge-media-sells-kids-live-action-dino-dana-series-to-nhk-japan
Video Age International: https://www.videoageinternational.net/2023/02/09/news/nhk-picks-up-dino-dana/
Television Asia: https://tva.onscreenasia.com/2023/02/bomanbridge-media-sends-award-winning-kids-live-action-dino-dana-to-japanese-broadcaster-nhk-japan/
Content Asia: https://www.contentasia.tv/user/login?destination=/news/japans-nhk-adds-dino-dana-nhks-e-tele-latest-bomanbridge-media-deal
C21 Media: https://www.c21media.net/news/nhk-picks-up-canadian-kids-series-dino-dana/