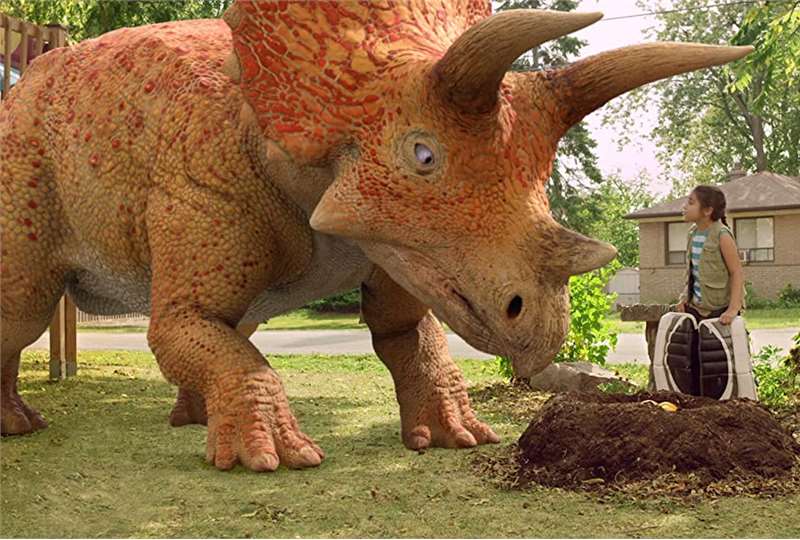 Content distribution and production company Bomanbridge Media announces a number of content sales to several broadcasters to key markets in Asia.
Chinese streamer Youku has acquired seasons 3 and 4 of Amazon Prime Video's Canadian live-action series Dino Dana (52x11'), created by the award-winning kids production house, Sinking Ship's, J.J. Johnson (Endlings, This is Daniel Cook). After excellent performance measures of seasons 1 & 2 in 2021, Youku commits to a further rollout and plans to up the game in extending this Emmy-award winning franchise in China.
"With such success on the dinosaur brand, sold globally in over 150 countries, Asia has shown to be a hotbed for the Dino franchise. We've licensed this to almost every territory in Asia; we'd like to thank partners who have picked up the series, such as Discovery Asia, TVB, I Cable, and PCCW, GMA Philippines, Mediacorp, VTV, Astro, EBS, Coupang South Korea, Mola TV, RTB, Mongol TV, TPBS Thailand and more. In India, talks are underway for a strategic launch." – Sonia Fleck, CEO of Bomanbridge Media
Animax Asia have picked up Japanese anime titles Yo-Kai Watch Jam – Yo-Kai Academy Y: Close Encounters of the N Kind (63x30') along with Yo-Kai Academy Y the Movie: Can a Cat be a Hero (1x90'), from the globally popular Yo-Kai Watch franchise. The series features Jinpei, a young boy who goes to the elite school Y Academy where he and a few of his friends are a part of the "YSP Club", a school club that investigates the mysteries around them with their amazing ability to transform into Yo-Kai Heroes.
Further sales on the franchise include Astro Malaysia picking up Yo-Kai Watch Season 3 (45x30') and Yo-Kai Watch Shadowside (49x30') and Yo-Kai Watch Jam – Yo-Kai Academy Y: Close Encounters of the N Kind (63x30'). In addition, FPT Vietnam have picked up Yo-Kai Watch Season 3 (45x30') and Yo-Kai Watch Shadowside (49x30') along with successful football franchise Inazuma Eleven Ares (26x30') and Inazuma Eleven Orion (49x30') from Bomanbridge's Kids Japanese Anime slate along with Korean animation producer Hong Dang Moo's Magic Adventures (52x11'),
Award-winning production Odo from Sixteen South Studios successfully premiered on HBO Max's Cartoonito and has already won the hearts of young viewers in more than 151 countries, more recently included leading Taiwanese broadcaster YoYo TV. Odo follows the adventures of the smallest owl at the Forest Camp who teaches young children about self-belief and their capability to do anything they set their minds to. In Hong Kong, PCCW have picked up kids nature discovery series Kids Safari (36x14').
In addition, Bomanbridge Media have picked up Paramount globally successful CG action-adventure preschool series PAW Patrol, produced by Spin Master Entertainment, for broadcast on Thai Public Broadcasting, staging the first broadcast on Free TV in the territory, with Season 2's premiere date on 11th November 2022.
Thai Public Broadcasting have also picked up 40 hours of content from Bomanbridge's factual catalogue including technology-focused #KidsOnTech (1x60') and wildlife documentary Monkeys and More: Our Closest Relative (1x60').
True ID Thailand have picked up more than 10 hours of factual and sports content include Sabbatical Entertainment's Qatar World Cup Vignettes (108x2') and West One International's PBS climate change documentary Earth Emergency (1x60').
In further news, Discovery+ have acquired over 110 hours of Indian culture and factual entertainment content from In10 Media Network's catalogue distributed globally by Bomanbridge Media. The deal includes EPIC channel original food series Raja Rasoi Aur Anya Kahaniyaan (11x60'), which explores the history and flavors of regional Indian cuisine and 2-part wildlife conservation documentary Emerald Forest – Return of the Tigers (2x60).
On the scripted front, Bomanbridge has closed a deal with India's MX Player for a 7-hour package of scripted romantic comedy movies produced by Hallmark (deal brokered by Muse Entertainment) including titles Right in Front of Me (1x90') and Two For the Win (1x90').
South-East Asia, GMA Philippines have acquired 30 hours of scripted romantic comedy including Flip the Romance (1x90') and Christmas title Unlocking Christmas (1x90').
Related Articles:
Senal News: https://senalnews.com/en/content/bomanbridge-media-gets-a-raft-of-kids-factual-and-scripted-sales-in-lead-up-to-atf
Video Age International: https://www.videoageinternational.net/2022/11/30/news/bomanbridge-media-signs-a-raft-of-deals/