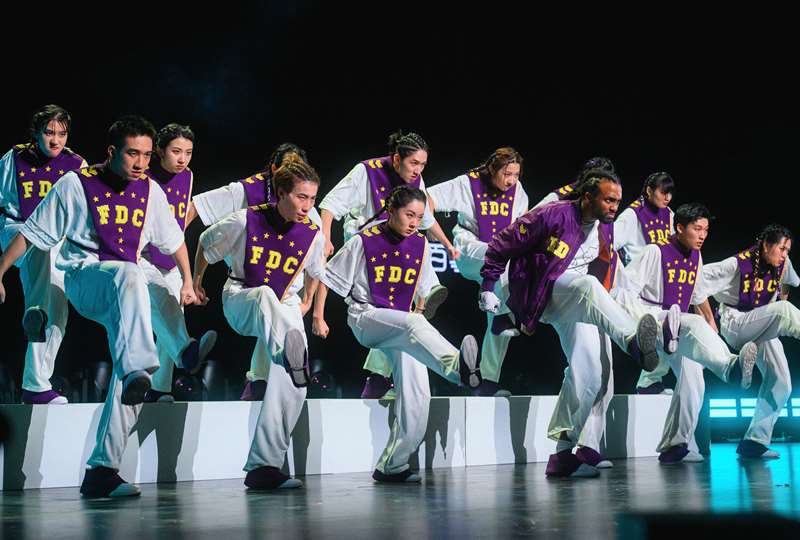 As part of continued global expansion plans, distribution and production company Bomanbridge Media has entered into an exclusive global format distribution deal with China's leading juggernaut streamer, Tencent Video.
This partnership will give Bomanbridge Media access to Tencent's premium unscripted IP, including variety, studio-based as well as celebrity/competition formats. The wide array of content will be part of a significant slate that Bomanbridge will be rolling out in 2023 as part of its ambitious plans to revamp the global format offering, following a clear swing into the needs of highly localized market trends. "We are collectively focus driven in meeting the demands of international platforms - fresh, yet tried and tested with clear identity pillars and data performance measures," says Aegena Tay, Director of Acquisitions.
At ATF, Bomanbridge will launch some of the latest formats which garnered strong performance in China, 'Campus Go' and "The Truth'.
'Campus Go', an original Tencent production debuted in August 2022, is the first reality TV show focusing on universities and student 'club' talent. Mainstream popularity of dance, sports, glee and other clubs has led to a highly unique new competition show. Through the lens of vibrant collective student communities, the Series 1 Tencent version presents dance clubs from across China where groups battle for their dreams, competing for the title of "The Best University Dance Club". The show was a hit and shall return with a Season 2 in 2023.
The format puts a spotlight on fresh young talent on campus, creating a new format for wider group competition series to showcase a variety of impressive skills, from choreographed dancing, instrumental band, singing "glee clubs" and other school group talent for audience entertainment. This format is a great way to celebrate loyal university pride and excellence in creative genres that audiences know and love.
'The Truth', This is a structurally ground breaking, highly innovative concept for a truly new approach on immersive reality tv. The premise of this investigative series is an exciting "who did it" detective series, with 6 residents in the building working to determine what happened during a murder behind doors in Apartment No. 11. Each episodes releases a back story on one resident that drops clues to slowly unfolding the truth. Newcomers and other residents play a role in creating drama and confusion, all leading to a culmination of truth, lies, innocence and finally, the killer's identity, revealed. Or was it revealed? The original series debuted in May 2022.
Sonia Fleck, CEO at Bomabridge further adds, "Tencent Video's format line-up features a slate of exceptional concepts across the unscripted space, and with production gearing up again post Covid, it is a perfect time to launch this collaboration on new shows. We're thrilled to work with them as they pivot towards international collaboration; it's exciting to access a wealth of unique concepts at a time when the global media landscape so desperately wants fresh ideas. We have high expectations on both shows and are already receiving a strong response from key players."
Mr Yang ZhiFan, Format R&D Director at Tencent Video adds , "We highly recommend these two original formats which are clearly representative of our high-quality originals from Tencent Video in recent years. Through cooperation with Bomanbridge, we hope our new concepts and formats can be shared with a more international counterparts, kicking off the promotional spread and implementation of formats from Tencent Video in oversea markets."
Related Articles:
TBI Vision: https://tbivision.com/2022/11/22/bomanbridge-media-tencent-video-strike-format-distribution-deal/
C21 Media: https://www.c21media.net/news/bomanbridge-media-to-shop-chinese-formats-following-tencent-video-deal/
Senal News: https://senalnews.com/en/content/bomanbridge-media-to-globally-distribute-tencent-video-formats-
Video Age International: https://www.videoageinternational.net/2022/11/21/news/bomanbridge-signs-deal-with-tencent-video/