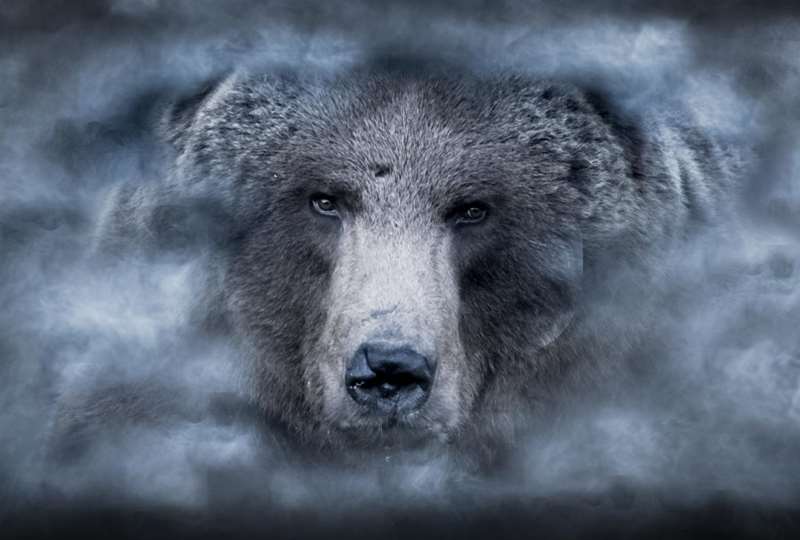 Content distribution, and co-production company Bomanbridge Media announces a number of factual and lifestyle content sales to several international broadcasters ahead of MIPCOM this year.
Discovery US owned Food Network, Disney Bulgaria (for Eastern Europe) and Viaplay Netherlands have acquired food travel show Paul Goes to Hollywood (4x60'). The series follows the Great British Bake-Off judge and chef on a road trip across the U.S. on his Harley Davidson, bringing viewers to iconic Hollywood movie locations, where he samples foods recognizable from the silver screen before arriving at the ultimate movie mecca: Hollywood. Paul Goes to Hollywood is a UKTV original deficit financed by Bomanbridge Media and produced by Denham productions. Viaplay Netherlands have also acquired Denham's John Torode's Korean Food Tour (10x60'), with the series following Australian chef and MasterChef UK judge John Torode as he goes on a food journey through South Korea in search of traditional dishes and modern delicacies. Disney Bulgaria have also acquired Channel 5's Weekend Breaks with Gregg Wallace (12x60') and UKTV's Donal's Asian Baking Adventures (10x30') for Eastern Europe.
In addition, RTL/GEO Television Germany has picked up Bomanbridge Media co-production Walking the Yangtze with Ash Dykes (2x60'), which follows explorer Ash Dykes as he breaks the world record by being the first person to walk the entire length of the Yangtze river. They have also acquired Through the Seasons: China (3x60'), produced by award-winning Meridian Line Films in partnership with CICC China. Walking the Yangtze with Ash Dykes was also picked up by Kazakhstan's Kaz Media who also acquired Paul Goes to Hollywood (4x60') along with library titles.
MBC in the Middle East has bought BAFTA-winning My Childhood, My Country: 20 Years in Afghanistan by Seventh Art Productions, tech documentary #KidsOnTech (1x60') by F2T Films, and Amazon Prime Video's football series FC Bayern – Behind the Legend (6x60') for its digital platform, Shahid.
FC Bayern – Behind the Legend, which features the history of the Bayern Munich football club, including behind-the-scene footage and interviews with former players and coaching staff, has also been picked up by China's Wing Sight Culture & Media Co. along with Sabbatical Entertainment's Qatar World Cup Vignettes (108x2') for key streamers in China.
As part of Bomanbridge Media's continual efforts to deficit finance and invest into content, they will be bringing several flagship titles from their global rights slate to MIPCOM, including programming across crime & investigative, specialist factual, wildlife and lifestyle.
The line-up includes crime series Secrets of the Interrogation Room (10x60') (UK version titled Rob Rinder's Interrogation Secrets). The brand-new ten-part series takes a unique look at the battle of wits between police and suspects in some of the most disturbing US and UK criminal cases in recent years. The series is produced by Zig Zag Productions and the UK version presented by criminal barrister and television personality Robert Rinder premiered on A+E Network's Crime+Investigation® .
Among their investigative slate is football documentary A Game of Secrets (1x60'/90'). The documentary delves into the fascinating real-life story of Rui Pinto, a young Portuguese hacker whose anonymously authored Football Leaks site disclosed a whole network of dirty business dealings involving some of the biggest names in international football. The 90-minute documentary has been produced by DRIVE and Wingman and was pre-sold in Denmark (DR), Sweden (SVT) Norway (NRK), Iceland (RUV), Finland (YLE) Switzerland (RTS), Eastern Europe, Spain, Portugal, and Holland (HBO Max) and the UK (Dogwoof).
In addition, Bomanbridge will be launching the award-winning Valley of the Bears (1x60'), directed and produced by filmmaker Rob Murray. The documentary captures the bear-human cohabitation in the coastal valley of Bella Coola, British Columbia. With gripping characters, stunning wildlife cinematography and storytelling of the highest calibre, the feature film tell the intimate story, of what it's like to live with an incredible, but unpredictable apex predator.
Bomanbridge will also be showcasing projects from their first-look deal with Phil Fairclough's Two Wise Monkeys, including food lifestyle series Cooking with Joss Stone (10x60'), in which viewers will join singer, songwriter and actress Joss Stone as she cooks up easy and delicious meals with a knowledgeable confidence, Reuniting Bonnie & Clyde (1x60') which follows the notorious couple's closest relatives as the bodies of Bonnie Parker and Clyde Champion are exhumed and re-buried next to each other so they can be together again; science doc Attack of the Killer Fungi (1x60') which follows scientists in the UK, Germany and America who are racing to develop the drugs to fight deadly airborne microbes to save millions of people's lives; Carlos' Shark Quest (8x60') which features shark cinematographer Carlos Gauna as he unlocks the mysteries of sharks through never-before-seen action and behaviour and Expedition Little Foot (1x60'), a quest to find evidence of miniature, species of human lurking in the dense jungle on the island of Flores. Bomanbridge will also be bringing Music Made Me Do It (10x60') a unique true crime series telling the stories of killers who found twisted inspiration from their favourite songs to commit murder.
Related Articles:
Realscreen: https://realscreen.com/2022/10/13/the-2022-mipcom-shoppers-guide-part-three/
C21 Media: https://www.c21media.net/news/international-broadcasters-have-a-taste-for-bomanbridge-media-food-travel-shows/?ss=bomanbridge
Television Asia: https://tva.onscreenasia.com/2022/10/bomanbridge-media-lines-up-factual-and-lifestyle-deals-ahead-of-mipcom/